---
Welcome to the FFRP Site Safety Assessment Guide
The purpose of this online guide is to provide guidance on how to identify, assess, correct, document and communicate to others the hazards you find on a jobsite. It will direct users in the proper completion of a Site Safety Assessment (SSA) form.
For more information, see About This Guide.
Start Guide
Online SSA Form
Complete your jobsite SSA form online. After completing the form, you will be able to save the form as a PDF file.
PDF SSA Form
Download the PDF version of the SSA form to fill out manually.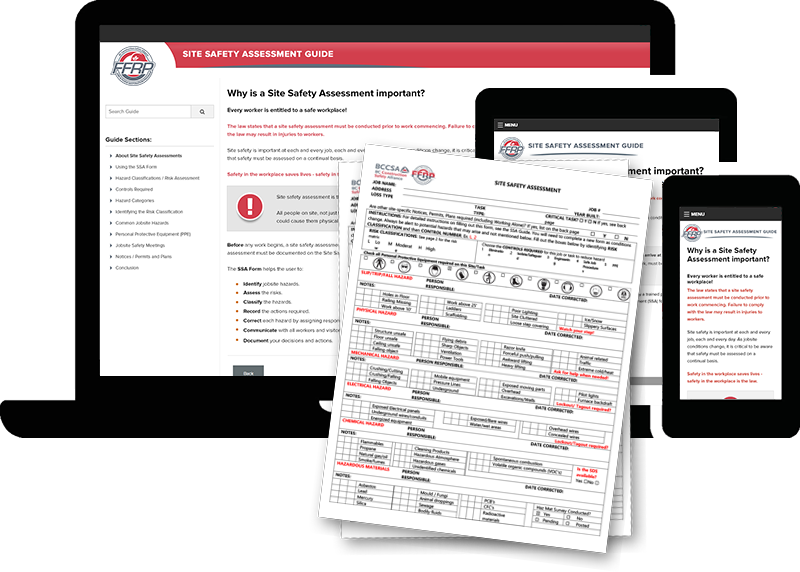 To be accessible across jobsites, this guide is:
Available on desktop or mobile devices
Usable with or without an Internet connection

Visit https://www.ssaform.com on your computer, tablet or phone...
with or without a WIFI connection available.
---
---